KIRIYAMA bubble-size variable
gas absorber or reactor


We developed unique bubble-size variable absorber or reactor by applying the ball joint technique which have been established at our company.
These new products are not using any glass filters, it causes no fouling, easy to wash and low costs. It will be substituted to the products in the past.
According to the way of use, we have two types of the products, screw type and glass joint type.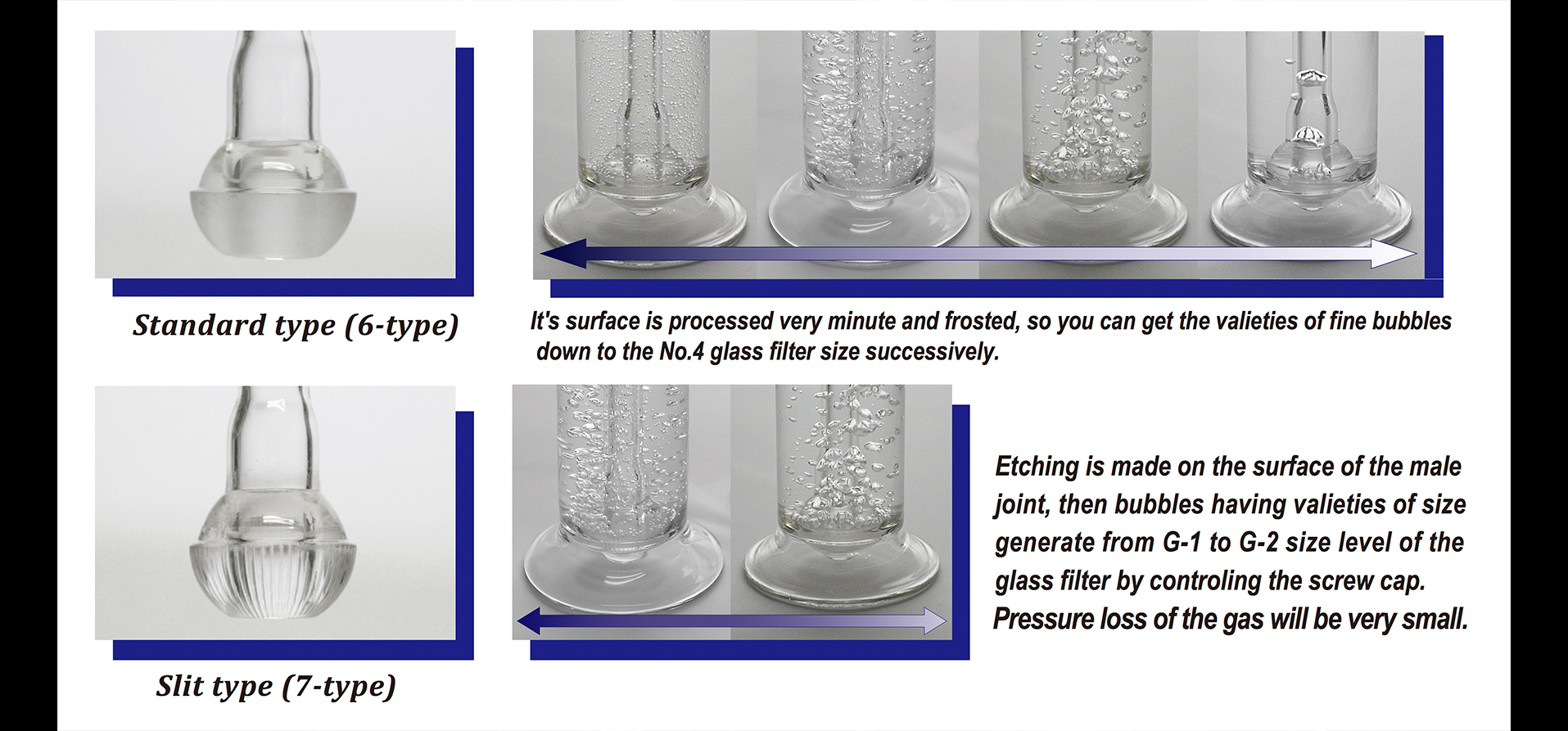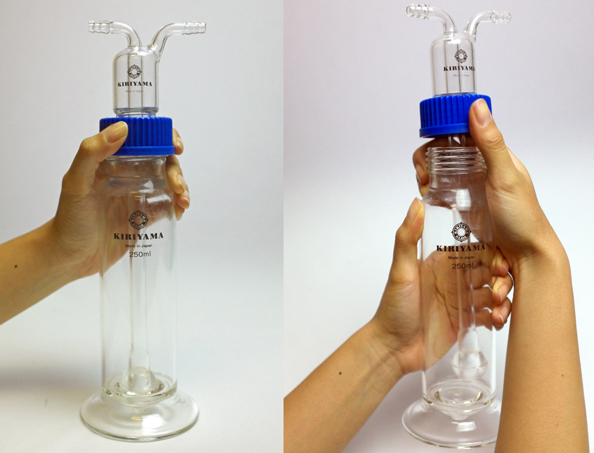 Movable portion is only the lid of the device which are for both bubble-size control and disassembling. So, very simple to handling.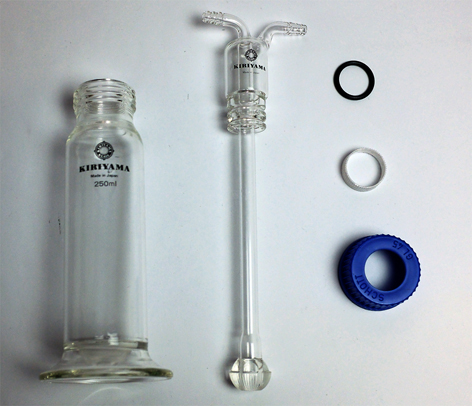 Parts are consist of screw bottle, center tube, cap, ring for fixing and o-ring.